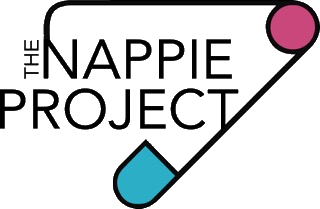 Helping Little Behinds Get a little ahead
The Nappie Project is a 501 (c)(3) non-profit dedicated to ensuring that children in Loveland, Ft. Collins, and surrounding communities have an adequate supply of diapers to remain clean, dry and healthy. We are committed to raising awareness of diaper need and its impact on families. Diaper need is the lack of a sufficient supply of diapers to keep a baby clean, dry, and healthy.
1 in 3 families experience diaper need in our country, despite being a household that works to support their family.
We are excited to share some amazing news about The Nappie Project and our future "helping little behinds get a little ahead." Despite that passion and our hard work, we have always known that the need surpasses our logistical capabilities. The demand always exceeds supply. That's why we are excited to share that the Food Bank for Larimer County is acquiring The Nappie Project.
The Nappie Project's official transition to the Food Bank won't happen until July 1, and although we have been working together to make the transition a seamless one, there are still some details to be finalized. The Food Bank is currently working on a plan to welcome The Nappie Project volunteers and wrap sessions will be held at the Food Bank for Larimer County's Blue Spruce location (1301 Blue Spruce Dr, Fort Collins, CO 80524) starting June 1st!

In closing, a heartfelt thank you for your support of The Nappie Project-and for helping so many thousands of Little Behinds Get a Little Ahead! (Read the full message HERE.)
Donate
Challenges increasing diaper need in colorado